Posted on May 24, 2015 by Tobias in
News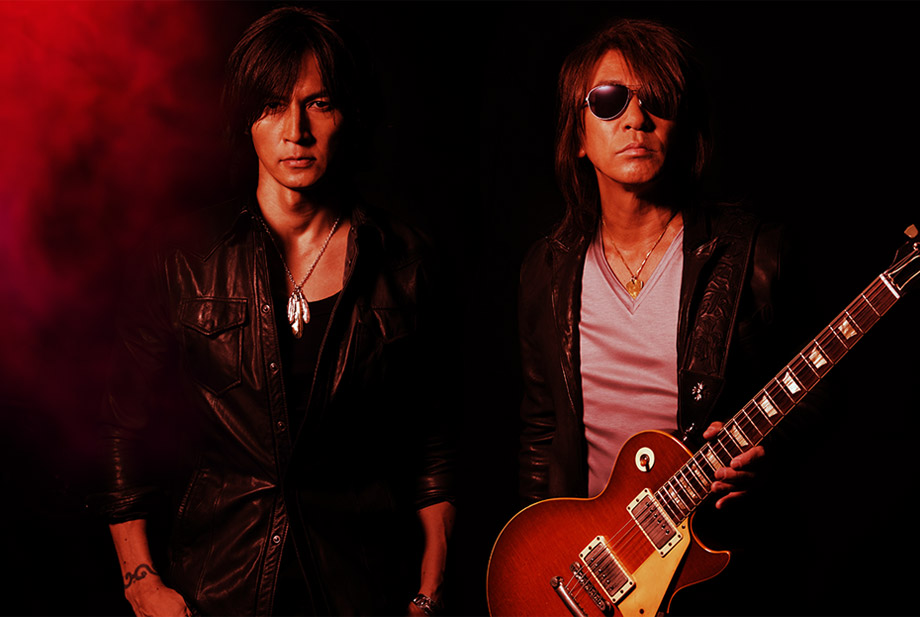 The band has launched a social network campaign, which will be conducted on Facebook, Twitter and Instagram. The campaign runs from May 23 to June 14 23:59. You can find more details regarding the respective social networks below.
Facebook / Twitter
Post your versification beginning with "R" "E" and "D"! From all published posts, a few will be randomly chosen and awarded with a "RED" present.
An example given on the website:
renai demo shigoto demo
( R ENAI... )
en wo taisetsu ni
( E NWO... )
deai wo taisetsu ni
( D EAIWO... )
Instagram
Post your "RED" pictures using the hashtag on Instagram!
Follow bz_red on Instagram
Post your picture on Instagram using the hashtag #BzRED
Posted on May 24, 2015 by Jd- in
News
After twenty-seven shows over two months, B'z have just wrapped up the hall and arena leg of their latest tour, B'z LIVE-GYM 2015 -EPIC NIGHT-, with a two-night showing at Okinawa Convention Center. We published a full live report on the April 2nd show in Yokohama here that you may wish to read to get more details on how the shows have been playing out.
The tour saw a great many songs from their latest album EPIC DAY performed, as well as the revival of several older classics. For a full rundown on every song played—including how frequently each made an appearance—and some speculation on what the dome tour could bring, continue reading below.
Posted on May 24, 2015 by Tobias in
News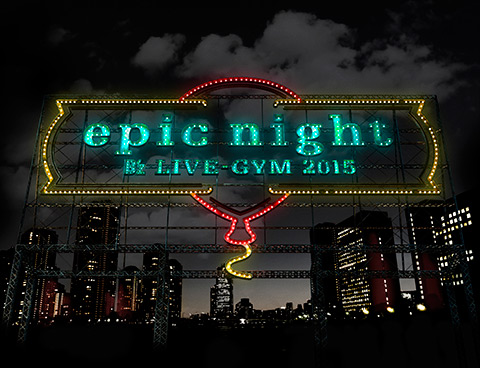 Four additional shows have just been announced for the ongoing B'z LIVE-GYM 2015 -EPIC NIGHT- tour. These four shows will be part of B'z LIVE-GYM 2015 -epic night-. Yes, you read that right: "epic night" in lowercase letters. A fanclub draw will not be available for these shows due to the announcement being very short notice. However, a small amount of fanclub exclusive tickets is available. Both, regular fans and fanclub members apply on the same site, that is https://ticket-every.jp/bz2015/. Fanclub members have the chance to apply for tickets twice: the fanclub exclusive registration as well as the regular registration.
However, regulations regarding the ticket sign-up procedure have become a lot stricter this time around. A face picture is required to be uploaded to the service upon registration, and that includes your +1 in case you order two tickets. Furthermore, identity verification will take place at the venue and the accepted identification methods make it impossible for people from outside Japan to get to these shows.
B'z LIVE-GYM 2015 -epic night-
Ticket price: 8,800 Yen
June 18th — Zepp Namba (Osaka)
June 22nd — Zepp DiverCity (Tokyo)
July 14th — Zepp Nagoya
July 21st — Zepp Fukuoka
Posted on May 15, 2015 by Tobias in
News
As the release of the band's 52nd single titled 「RED」 is forthcoming, TV commercials have started airing throughout Japan. You can check it out below!

Furthermore, the band has announced today, that 「RED」 will be featured in SKY PerfecTV!'s Baseball TV commercials. Three versions were produced for broadcasting: A 30 second one that is broadcasted nationwide, a 30 second one that is broadcasted only in Hiroshima, and a Hiroshima-exclusive 60 second version. All three of them feature Hiroshima Toyo Carp's pitcher Hiroki Kuroda, for whom the song has been produced. You can check out the 60 second version below!
Posted on May 1, 2015 by Tobias in
News
Tak Matsumoto and GLAY's TAKURO join hands to produce a new song for TUBE's 30th anniversary album 「Your TUBE+My TUBE」, set to release on June 17th, 2015. The title is 「LOVE BEACH」 and the music was written by Tak Matsumoto while the lyrics were written by GLAY's TAKURO.
A comment from Tak Matsumoto
Congratulations on your 30th anniversary. It is a wonderful thing to have been active for such a long time without any breaks in between. I think it is an achievement only the four of you could've made happen. I feel very honored and, at the same time, very happy to have received a request from a long-time friend to produce a song for 「Your TUBE」. They were so kind to meet with us during recording and it goes without saying that their performance quality is very high. As such, it was a very fun experience and recording went smoothly. As expected, once Maeda's vocals come in, the track gets a 1000% TUBE feel.
Beforehand, I received a request to produce a "upbeat and bright rock tune", but long before I would start writing the music, I already came up with the title "Love Beach". I continued to work with a rock'n'roll riffs and melodies while keeping the "Love Beach" image in mind. I also asked TAKURO to write the lyics based on the title. I think he came up with very fitting and a little erotic lyrics. But most of all, I am happy that the members of TUBE have really come to like with what we've come up. I am really looking forward to seeing this song performed live.
A comment from TAKURO (GLAY)
A big thank you to Tak Matsumoto and TUBE for giving me the opportunity to work on this wonderful album.
TUBE's new album is split up into two parts: 「Your TUBE」, on which artists produced songs imagining they were part of TUBE. And then then there's 「My TUBE」, which has been produced by the band themselves. You can hear a preview of the song Tak worked on below:

Posted on May 1, 2015 by Jd- in
News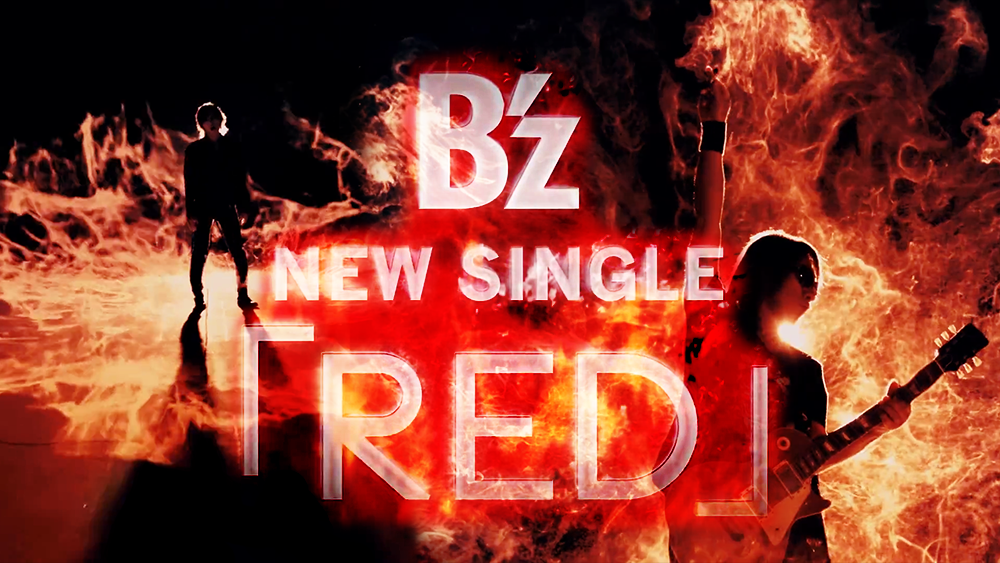 The fifty-second single from B'z, 「RED」, will be released on June 10th, 2015 in three editions. The regular single edition will contain only the CD, while the CD & DVD edition will come with the single and a special DVD containing the title song's dedicated music video which features footage from B'z LIVE-GYM 2015 -EPIC NIGHT-. Lastly, for the first time, the band are also releasing a special edition that contains the CD single and a red and white themed wristband. You can now pre-order the single in any of its editions from the retailers listed below:
CDJapan: Regular Edition, Limited DVD Edition, Special Wristband Edition
YesAsia: Regular Edition, Limited DVD Edition, Special Wristband Edition
Amazon Japan: Regular Edition, Limited DVD Edition, Special Wristband Edition
Along with the initial announcement, the official B'z website made available a preview of the aforementioned music video, which we have subtitled for you below: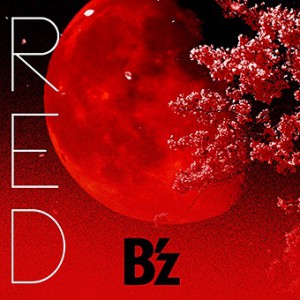 B'z New Single
「

RED

」
Tracklisting
1. RED
Bonus DVD
「RED」 Music Video
(Featuring footage from B'z LIVE-GYM 2015 -EPIC NIGHT- at Yokohama Arena)
Price: 650 Yen (CD Only), 1000 Yen (CD+DVD), 1600 Yen (Red CD Case+Special Edition Wristband)