Recent Videos
Posted on October 3, 2010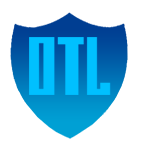 Site News
Hello fellow B'z fans!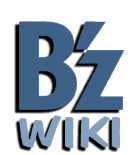 On this wonderful autumn day (in Germany, anyway), I want to introduce you to something very special: The B'z Encyclopedia!
Or just call it the "B'z Wiki" since that's what it is.
In the sidebar you will notice that there is a section "Recent wiki updates" now. That way, you can see if something new has been added or if something has been modified on the wiki. It is simply a convenient way for you to check for project updates.
The goal is to get every single bit of information about B'z into this wiki including song translations, interview translations, trivia, pictures, live reports, fanclub events, et cetera
It is going to be the first ever complete information database on B'z.
However, since there is a LOT of information on B'z, we are going to need your help! So if you want to help us, just post in the comments and we will see what work we can give you! Also state some of the skills you have, such as "Good writing skills in English", and so on. That way, we will know what kind of work we can assign you to.
Also, if there is something you would like to work on specifically, you can also post this. There's a bunch of pages that still have not been set up. You can see an overall status of the project by going to the B'z wiki's main page. Just click the link in the header.
We are especially looking for people who speak Japanese so we can work on song and interview translations!