Recent Videos
Tag Archives:
Akihito Tokunaga
Posted on December 14, 2015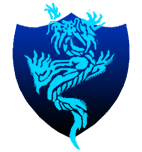 Koshi Inaba News
Japanese band "doa" has announced on their Facebook page that their band member Akihito Tokunaga will be a supporting band member for Koshi Inaba's appearance on Music Station on December 25. Akihito Tokunaga is a former well-known B'z support member, having played bass on numerous LIVE-GYMs and supported B'z as well as their solo projects between 1997 and 2008.
In addition to that, doa has also revealed on their Facebook page that Akihito Tokunaga is the man in charge of arrangement of all four songs found on Koshi's new single 「Hane」. You can read more about Akihito Tokunaga in our B'z Wiki!
Posted on June 20, 2009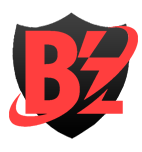 News
The band "doa" from Osaka is well-known among B'z fans, considering Akihito Tokunaga (Bass) and Ohta Shinichiro (Vocal & Guitar) have been supporting B'z for many years. Now, they are going to release their 5th studio album called "FRONTIER" on August 12. Also with the new release, they announced a live tour with the same name. They are going to play their latest tunes in various venues across Japan such as Osaka, Nagoya and Tokyo.
Check out the tracklisting below.
"FRONTIER"
Release: August 12, 2009
Price: 3059 Yen (tax incl.)
1. TAKE IT EASY
2. I'll be there
3. DESIRE
4. DANCE WITH LIFE ~ Tsuyogari no ganbariiman ~
(DANCE WITH LIFE ~ 強がりのがんばりーマン ~)
5. FRONTIER
6. Wave Your Hands
7. Warau ga Kachi ya (笑うが勝ちや)
8. Oh FRIEND
9. Just like that?
10. Shitsudo -100% no kyuujitsu (湿度 -100%の休日)
11. Nan Nen Buri Kani (ナンネンブリカニ)
12. Poison (ポイズン)
13. 365 no Diamond (365のダイヤモンド)
Pre-order here: