Recent Videos
Posted on December 31, 2012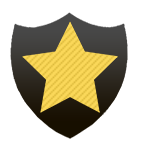 Feature
As with every year, B'z has posted a message for their fans on the official fanclub's website. B'z is now truly 25 years old as the band was founded in 1988. Look forward to those three upcoming LIVE-GYM releases and let's see what the band has got in store for us this year!
We at OFF THE LOCK also wish you all the best and a happy new year!
Posted on December 24, 2012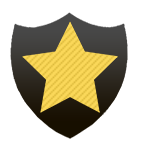 Feature
Koshi and Tak have set down with Japanese magazine "WHAT's IN?" and shared their favorite albums in 2012. Interestingly enough, Tak's #5 is one of his own works: Strings Of My Soul. That's a rather odd choice. Why would he choose his own album as #5?
Here are Koshi and Tak's favorite albums of 2012:
Tak Matsumoto
Aerosmith / Music from Another Dimension
One Direction / Up All Night
The Derek Trucks Band / Already Free
Adam Rogers / Sight
Tak Matsumoto / Strings Of My Soul
Koshi Inaba
The Big Pink / Future This

Led Zeppelin / Celebration Day
Soundgarden / King Animal
Sakanaction / DocumentaLy
Tak Matsumoto / Strings Of My Soul
What are your favorite albums of 2012? Share them with us in the comments! We wish you all a merry Christmas and happy holidays!
Posted on December 23, 2012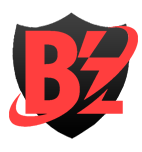 News
Before B'z appeared on stage, a segment was shown in which the band's history of SUPER LIVE performances was detailed. B'z appeared on the first ever Music Station SUPER LIVE in 1992, during their 5th anniversary. They performed their million selling hit "ZERO" on stage. From there on out, the band can look back on countless Music Station SUPER LIVE performances:
Music Station SUPER LIVE 1992 – ZERO

Music Station SUPER LIVE 1996 – SNOW / Shoushin
Music Station SUPER LIVE 1997 – Swimmer Yo! / Calling
Music Station SUPER LIVE 2000 – Seventh Heaven / Konya Tsuki no Mieru Oka ni
Music Station SUPER LIVE 2001 – GOLD / ultra soul
Music Station SUPER LIVE 2002 – Mou Ichido Kiss Shitakatta / Atsuki Kodou no Hate
Music Station SUPER LIVE 2003 – IT'S SHOWTIME!!
Music Station SUPER LIVE 2004 – ARIGATO
Music Station SUPER LIVE 2005 – Itsuka no Merry Christmas / OCEAN
Music Station SUPER LIVE 2006 – Shoudou
Music Station SUPER LIVE 2007 – SUPER LOVE SONG
Music Station SUPER LIVE 2012 – Ichibu to Zenbu / Ai no Bakudan
Since 2007, B'z have not been present on television as they used to. In 2008, the band was busy celebrating their 20th anniversary and the only time they appeared on television was during the 20th anniversary NHK special. The following year, in 2009, the band didn't perform on television at all, except for a short comment recorded for their then latest single Ichibu to Zenbu. The last time B'z performed on television was last year, on April 1st, when they performed Sayonara Kizu Darake no Hibi yo and Brotherhood on a Music Station special. For the first time in 5 years, B'z is making an appearance on a Music Station SUPER LIVE.