Recent Videos
Posted on January 12, 2016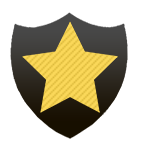 Feature
All sample videos contained in this article are publicly sourced and are reproduced here only for accessibility.
With the dawn of the new year came word that B'z The Best "Pleasure II" had already sold over one million copies since its release at the end of November 2005. The band would soon begin a new chapter in its live shows, with the addition of several new staff members behind the scenes in order to push the band into a new era with as fresh a perspective as possible.
On January 25, the band would release its fortieth single, "Shoudou". Shortly before it made its way to shelves, the title song began serving as the opening theme to the Detective Conan anime series. B'z would make a great deal of television appearances in the year 2006, beginning with a performance of their then most recent single on MUSIC FIGHTER five days prior to its release. A couple of weeks later, the B-side "Kesshou" would be performed on Utawara HOT Hit 10. Aside from this appearance, the song has never been played live. Upon release, the single ranked at number one and became the band's thirty-sixth consecutive to do so.
The year would prove to be one in which B'z were frequently requested to utilize their prowess for the benefit of younger artists. In March, the single "Real Face" by Japanese pop group KAT-TUN, for which Tak Matsumoto wrote the music, was released. The single would go on to sell over one million copies the year of its release and would be the highest seller of the year. An album titled Best of KAT-TUN released the same month featured a rock-centric reversion of the song titled "Real Face #1", for which the arrangement was also credited to Tak and longtime B'z support member Akihito Tokunaga.
(more…)