Recent Videos
Tag Archives:
Into Free -Dangan-
Posted on January 3, 2013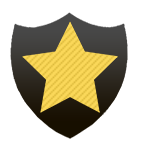 Feature
With this being the 25th anniversary year for B'z, we have decided to run a series of retrospectives throughout the year celebrating the band's achievements and accomplishments. Essentially, we will be providing extensive write-ups on certain B'z albums, singles, tours, and related subjects on a regular basis for the entire year. All articles pertaining to this feature will also be simultaneously archived in the B'z Wiki for posterity.

Today, we're looking back into the very near past for an in-depth look at the recent English album B'z, with as much information as you could possibly want on the recent English songs!

Should you prefer to read this article in Wiki form, you can do so right here!

B'z (English Album)
B'z is the self-titled debut English album by B'z, released worldwide via iTunes on July 25, 2012. The five-track album contains new English reversions of a selection of popular B'z singles released between 1998 and 2006. The newly-written English lyrics were a collaboration between Koshi and longtime drummer of the band, Shane Gaalaas. Along with Cory Churko, Shane was entrusted with mixing of the album due to the band's trust in his familiarity with the B'z sound and vision.
"Love Bomb", an English version of 2005 B'z single "Ai no Bakudan", served as the opening track to the album as well as the theme to a summer campaign for Pepsi NEX in Japan. Months before, the closing track "Into Free -Dangan-" was made the global theme to the Capcom video game Dragon's Dogma and was released as a digital single on April 3, 2012.
The release was supported by B'z LIVE-GYM 2012 -Into Free-, a seven date tour of both coasts of the United States and Canada in the fall of 2012. All songs were performed on the tour, with "Splash", "Juice", and "Into Free -Dangan-" having debuted in the setlist to the previous year's tour, B'z LIVE-GYM 2011 -long time no see-.
(more…)