Recent Videos
Tag Archives:
MAGIC
Posted on September 27, 2009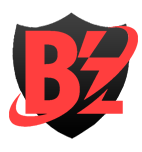 News
Way to go there, guys! This has not been announced on the official website at the time of this posting.(Update: Now on official site as well) I just read it on a japanese blog, who read it in a newspaper this morning.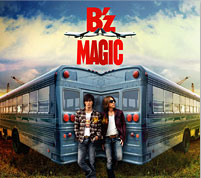 So yeah, 17th album "MAGIC". It's going to be out November 18th, 2009 (I told you so! November!). The Limited Edition comes with bonus documentary footage as well as live footage from SHOWCASE 2009 and SUMMER SONIC 2009. The bonus DVD is entitled "Magical Backstage Tour 2009".
Limited Edition Price: 3780 Yen (tax incl.)
Regular Edition Price: 2940 Yen (tax incl.)
Tracklisting:
01. Introduction
02. DIVE
03. Time Flies
04. MY LONELY TOWN
05. long time no see
06. Ichibu to Zenbu
07. PRAY
08. MAGIC
09. Mayday!
10. TINY DROPS
11. Dare ni mo ienee
12. Yume no Naka de Aimashou
13. Freedom Train
B'z LIVE-GYM 2010 "Ain't no magic"
Schedule

January 14, 2010 — Aomori Civic Cultural Hall
January 15, 2010 — Odate Shimin Bunkakaikan
January 17, 2010 — Sendai Sunplaza Hall
January 19, 2010 — Fukushima-ken Bunka Center
January 22, 2010 — Asahikawa Shimin Bunkakaikan
January 24, 2010 — Hokkaido Kousei Nenkin Kaikan
January 26, 2010 — Hakodate Shimin Kaikan

February 12th, 2010 — Fukuoka Yahoo Japan! Dome
February 13th, 2010 — Fukuoka Yahoo Japan! Dome
February 17th, 2010 — Nagoya Dome
February 19th, 2010 — Nagoya Dome
February 20th, 2010 — Nagoya Dome
February 24th, 2010 — Kyocera Dome Osaka
February 26th, 2010 — Kyocera Dome Osaka
February 27th, 2010 — Kyocera Dome Osaka
March 3rd, 2010 — Tokyo Dome
March 4th, 2010 — Tokyo Dome
March 6th, 2010 — Tokyo Dome
March 7th, 2010 — Tokyo Dome
Posted on August 25, 2009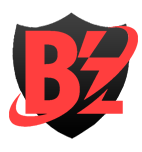 News
So yeah, it has been quite a while again. I'm finally done with work, and now I'm just waiting for university to start (Oct. 5). 🙂
Really pumped for it.
There have been some rumors about B'z lately. With "PRAY" officially announced(also available for download as ringtone as of 8/24) as a theme song for a movie, and a new song(the title is "My Lonely Town", by the way) that has been played at SHOWCASE 2009 and Summer Sonic 2009, fans speculate whether a new album is going to be released in the near future, or not. I'm guessing B'z still has got a few songs up their sleeves they can produce an album with.
The other day, I got some inside info from a friend, who read an interesting post by a B'z fan somewhere on the internet. That fan claimed he was eavesdropping on the SHOWCASE 2009 staff, and apparently heard that the new album is scheduled for November. The LIVE-GYM is to follow early 2010.
I, myself, have been speculating about an album release due end of the year, so this could only confirm my prediction. It would really make sense, since they didn't announce another single with PRAY(which was the case with "Eien no Tsubasa", though). On the other hand, the release window could've been too tight to release another single shortly after "Ichibu to Zenbu/DIVE" was released, since we're talking about September. As a single has not been announced, it is highly likely, that the song will hit the movie's official soundtrack CD.
This is still all rumors and speculation, but what is your take on it?  What do you think?
Posted on July 6, 2009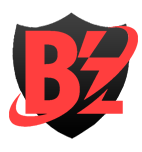 News
It was announced on the official site earlier today that B'z will be supplying the theme to a new theatrical release in Japan, with their song "PRAY." The movie entitled "TAJOMARU" stars Oguri Shun in the lead role and is due out in mid-September.
As you may know, PRAY isn't scheduled for release on the upcoming single Ichibu to Zenbu/DIVE (due out in August) as even a B-side and wasn't announced as a single, which has lead Japanese fans to speculate it's from a forthcoming album. How soon that album will arrive is anyone's guess, but we can always be hopeful it'll arrive in time for the holidays. Nonetheless, there's a small sample of the song and movie after the break.