Posted on September 28, 2011 by Tobias in
News
The private performance  at Shibuya AX for the 1,000 lucky winners of the PEPSI NEX special campaign has just ended. As usual, we have the set list right here for you! Just so we can all envy those lucky people.
B'z will go back to touring from now on. Their next two performances will be on October 1st and 2nd at the Fukuoka Marine Messe and after that they'll hit the Kobe World Kinen Hall for two performances on October 9th and 10th. C'mon!!
Check out the set list after the break!
Posted on September 25, 2011 by Tobias in
News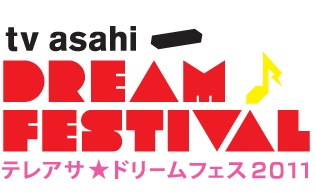 B'z performance at the TV Asahi Dream Festival held in Nippon Budokan has just wrapped up. They were the last band to perform for the day. Always save the best for last, eh? In case anyone's wondering: Doesn't look like it's going to be aired on television. Too bad.
We have the set list right here for you. Check it out after the break.
Posted on September 21, 2011 by Tobias in
News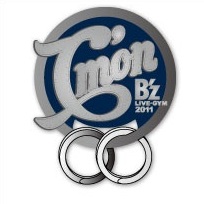 We're all excited about the C'mon tour officially kicking off in Miyagi Sekisuiheim Arena, Sendai. We'd like to use the occasion to introduce the merchandise for the tour which will also be available for online purchase later. The merchandise is comprised of "Official Merchandise", "Gacha Gacha Items" and "Charity Goods". Charity Goods? Yeah. If you buy a charity charm set for 500 Yen, you help people rebuild the cities that have been destroyed by the earthquake and tsunami on March 11.
Gacha Gacha items are those you can get from the slot machines at the venues. Those usually include (among others): wristbands, sticker sets, etc.
We're going to introduce the "Official Merchandise" part. Read on for more!
Posted on September 17, 2011 by Jd- in
News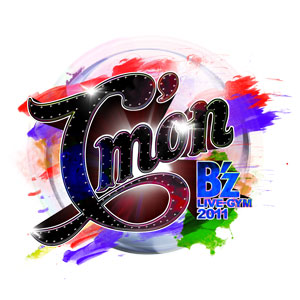 Just under two months since B'z made their triumphant return to the North American music stage following an eight year absence, they are now back in Japan and back doing what they do best. As support for only the latest number one studio effort from the band, the similarly titled "C'mon" LIVE-GYM tour kicked off today with a performance at Miyagi Sekisuiheim Super Arena.
B'z will play an encore concert at the venue again tomorrow night, and from there will move onto Sundome Fukui on September 24th. The arena portion of the tour will conclude on November 6th after seventeen performances, with the dome shows beginning on December 4th in Fukoka before wrapping up on Christmas Day at Tokyo Dome.
Setlist obscured beyond the break to avoid potential spoilers.