Posted on January 31, 2012 by Tobias in
News


Just as expected, B'z has gone official with some exciting news. Their hit song "Samayoeru Aoi Dangan" is going to be re-released in a re-recorded, English version as Into Free -Dangan- which will be the theme song for Capcom's upcoming game Dragon's Dogma. The game is slated for a May 24th, 2012 worldwide release.
Interestingly enough, Shane Gaalaas helped out on the lyrics! He's credited in the lyrics section.
Lyrics: Shane Gaalaas, Koshi Inaba
Music: Tak Matsumoto
Following the news, a trailer featuring the song has been uploaded to B'z official YouTube channel: http://www.youtube.com/watch?v=ZHuxBr0FS_E.
For those who can't see it because of stupid rights regulations, you can also check out the trailer on Capcom's official website: http://www.capcom.co.jp/DD/collabo04.html
Further news regarding the release date of the song are yet to be announced. Get hype and wait a bit!
Posted on January 30, 2012 by Tobias in
News
Hello fellow B'z brothers!
The hype meter is constantly growing with B'z being in the middle of recording and Shane being back in Tokyo after a short break!
News should be out any day now... Everyone's hoping for February 1st (JST), so check back tomorrow in case there's some hype news!
Japanese music magazine "Player" has posted a teaser for the new issue on their blog. It will feature a C'mon tour live report as well as a report on Tak Matsumoto's latest gear. The very same gear he also used during the C'mon tour. To get everyone excited, they posted a picture of the latest guitar prototype Tak is using at the moment: The Gibson Tak Matsumoto DC Prototype 2011 #1. (ver wondered what guitar Tak is holding in the picture on B'z official website? Well now you know.
Perhaps I can get ahold of that issue (out Feb 2nd) and report back to you guys! Would certainly be interesting to read that live report... and of course the Tak Matsumoto gear report 😉
Source: Player Blog
Posted on January 24, 2012 by Tobias in
News
Popular Taiwanese rock band Mayday (Chinese: 五月天) has released their 8th studio album Second Round (Chinese: 第二人生) on December 16, 2011. The album was a major hit in Taiwan, generating 129,958 pre-orders in just one week. On that album, there's a track called 三個傻瓜 ("3 Idiots"). If anyone can provide a proper translation for the title, I'd be very grateful.
Anyway, close to the end of the song, the singer shouts Tak, come on! and we get to hear Tak's signature sound. His solo proves to be a worthy finish for the song. In the album's booklet he's credited as "Feat. Tak Matsumoto by courtesy of VERMILLION RECORDS".
Check out the song below. Tak's solo starts at around 3:30.
Posted on January 23, 2012 by Tobias in
News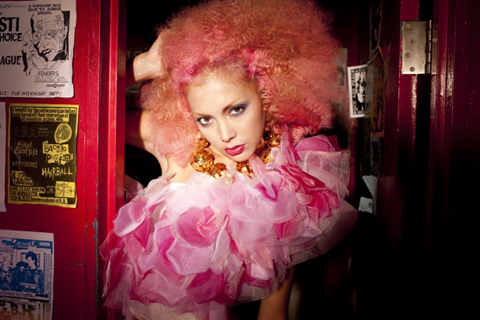 After having released her triple A single "UNCHAINED GIRL" last month, rock singer Anna Tsuchiya has recently announced on her official website that she's going to release a "Best Collaboration Album" on December 21st. The album is going to come in two flavors: CD and CD+DVD.
Among others, Tak Matsumoto has been mentioned to be on the collaboration album as composer.
*UPDATE (January 23rd, 2012)*: The launch of the album was postponed in December, but a new date has now been announced: March 28th, 2012. The title of the song Tak is collaborating on has also been revealed: ALL RIGHT NOW. This is a completely new song by Anna Tsuchiya and will feature Tak. It is currently unclear as to what extend Tak is involved. My guess would be: Composition, Arrangement and Guitar.
Past projects Tak Matsumoto was involved in include(but are not limited to):
Fantasia by Takamiy (Released: August 25, 2010)
Chuo-sen by Kine Naoto (Released: April 7th, 2010)
SET IT ON BLAST!! by Stevie Salas (Released: July 15th, 2009)
Source: B'z松本、ハイスタ難波書き下ろし曲収録! 土屋アンナのコラボ・ベスト登場 - TOWER RECORDS ONLINE
Posted on January 22, 2012 by Tobias in
News
Hello folks, long time no see!
There haven't been a lot of news concerning B'z lately. They wrapped up their C'mon tour around christmas and then went on break. But for how long? Apparently not for too long as we got word from Sydney that B'z is currently shooting a new Pepsi NEX TV commercial. The first shot that was tweeted by user @greenapple21 which showed a bunch of people on top of a parking garage. She claimed it was B'z shooting a new promo video. However, the picture was taken too far away to confirm.