Posted on June 11, 2012 by Tobias in
News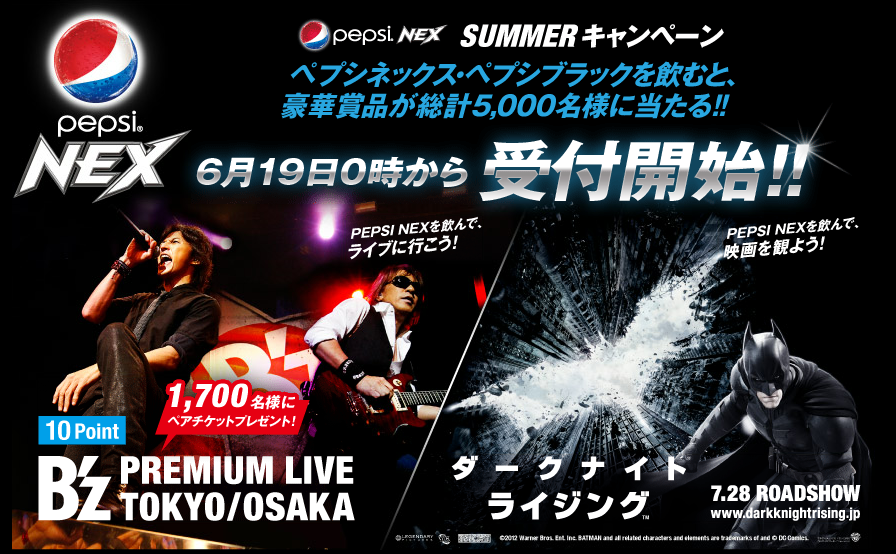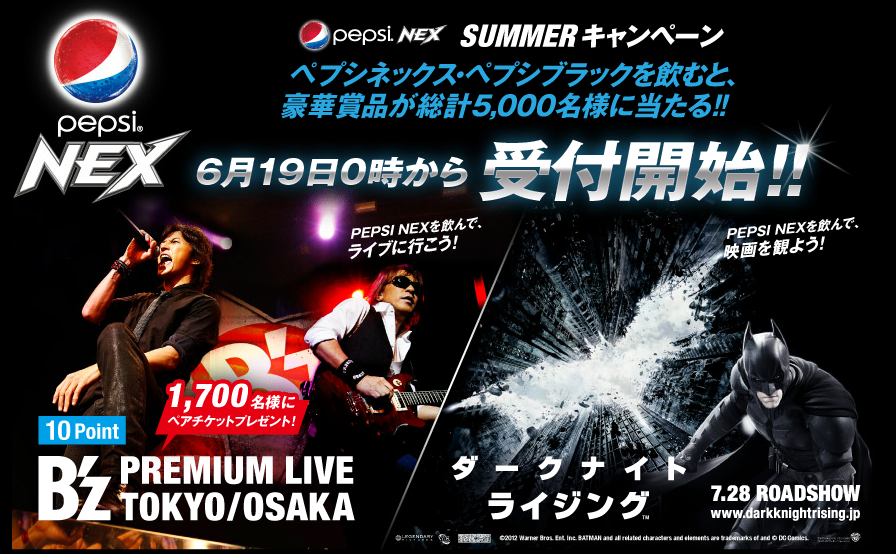 Just like last year, B'z will be part of Pepsi's summer campaign and you will be able to win two tickets for either of the B'z premium live shows. The first B'z premium live will take place on August 30th at the famous Osaka Namba Hatch where B'z played in 2006. Following the show in Osaka, there will be another premium live in Tokyo at the STUDIO COAST on September 1st.
What do you have to do to win? Drink Pepsi! You will have to collect 10 points in total to be able to win two tickets to either of the shows. One bottle of Pepsi NEX or Pepsi BLACK will award you one point. The only exception here is the Pepsi NEX 1.5L bottle which will give you 2 points.
The summer campaign runs from June 19 to August 13 in Japan.
Posted on June 11, 2012 by Tobias in
News
As the Japanese release of Strings of my Soul draws near, certain stores have announced that they will offer pre-order bonuses. These bonuses differ from store to store, but in general you will be able to get a set of postcards, a clear file holder or a set of stickers. This entirely depends on where you are pre-ordering. The letdown is that this mostly applies to actual stores in Japan.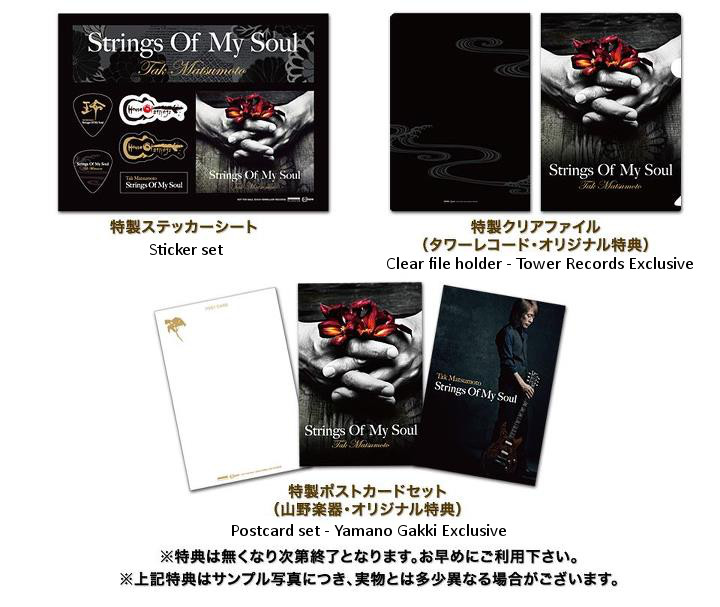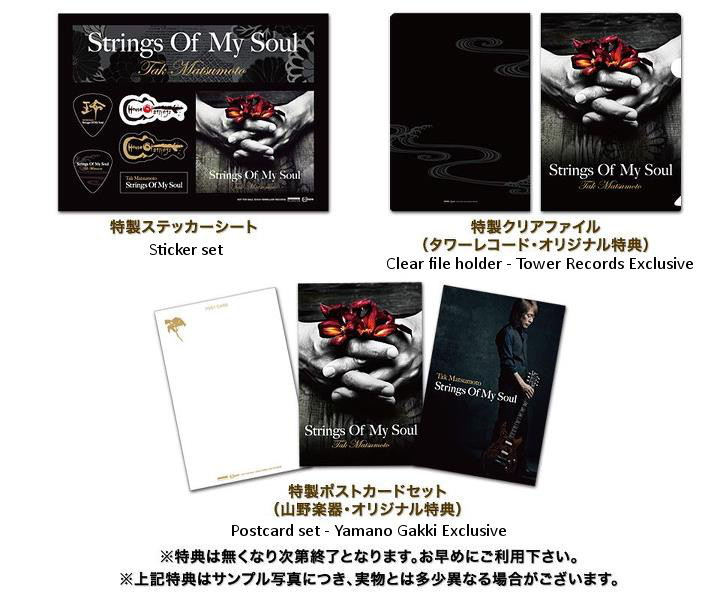 A select few online stores offer a pre-order bonus, though. You can find a list of shops offering a pre-order bonus below.
Tak Matsumoto's latest solo album entitled Strings of my Soul will be on sale in the United States on August 7th through 335 Records.
The rumor has been around for quite a while after a friend of mine (www.bznobise.eu) has reached out to 335 Records a while ago and asked if they could imagine an international release. They got back to him and said that the album could be released in August. And now, here we are. This has yet to be confirmed officially, but Amazon is listing it already.


This is also a great chance to save some dollars, too. If you do not feel like importing the record from Japan, you should definitely wait and grab the US version. The Japanese version will set you back at least $36 plus shipping for the regular edition! However, it is currently unclear whether the limited edition will also be on sale in the United States.
Source: Strings Of My Soul on Amazon.com