Koshi Inaba's and Stevie Salas' song "AISHI-AISARE" from their upcoming collaborative album CHUBBY GROOVE is featured in the latest NTT DoCoMo-owned streaming service d hits commercials. The full version of the song is also exclusively available for streaming on d hits from today.

Pay-TV channel WOWOW is teasing the upcoming special conversation between Koshi Inaba and Japanese tennis player Kei Nishikori, to be aired on December 31 on the very same channel. "TROPHY" from INABA/SALAS upcoming album CHUBBY GROOVE plays in the background, as it serves as the theme song to WOWOW's 2017 series of tennis broadcasts. A short music video has also been uploaded to CHUBBY GROOVE's official YouTube channel. You can check both out below!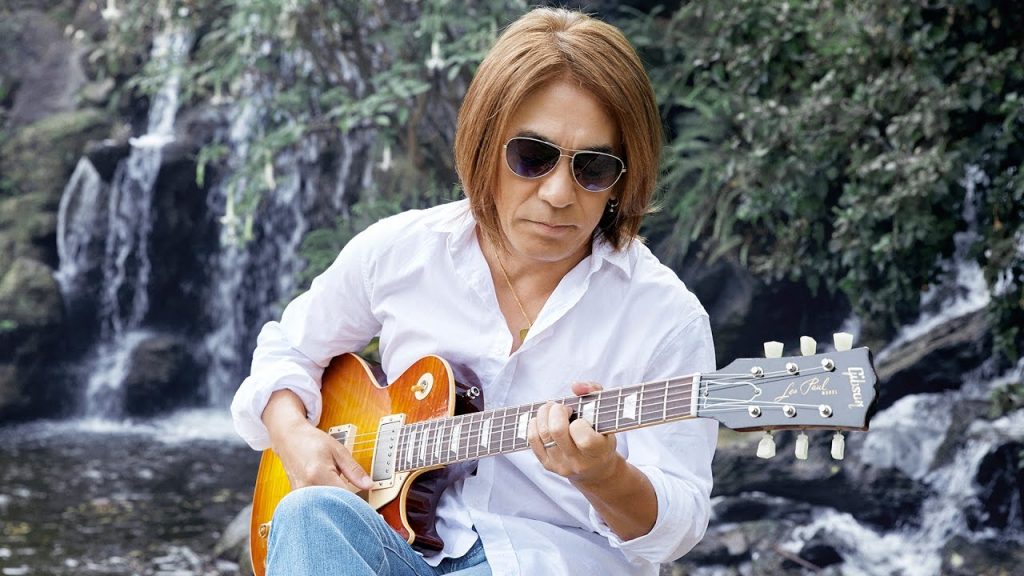 Tak Matsumoto's previously announced project with Hawaiian multi-instrumentalist and fellow Grammy Award-winner Daniel Ho has finally been announced! The album Electric Island, Acoustic Sea will be released February 8, 2017 and be followed by the tour Tak Matsumoto & Daniel Ho Live! 2017 -Electric Island, Acoustic Sea- that commences two weeks later. The album's sound will center around Tak Matsumoto's electric guitar mixed with the acoustic sounds of various traditional instruments, such as a Koto, Sanshin, an Ipu Heke and a slack-key guitar performed by Daniel Ho, creating a peaceful listening atmosphere. The twelve-track album will be issued in both CD and vinyl editions and will include instrumental tracks in addition to one vocal track, as well as be preceded by a special campaign to be announced at a later date.
To commemorate the announcement, Tak released a message on the official B'z YouTube channel introducing Daniel Ho and previewing music videos for "Soaring on Dreams" and a cover of the classic Journey ballad "Faithfully". The tracklisting also includes a self-cover of the Hawaii tribute "Island of peace" from Tak's 2014 album New Horizon and contains another track entitled "Rain" that may or may not be based on the one of the same name from the aforementioned album. You can check Tak's message subtitled by us below:

「Electric Island, Acoustic Sea」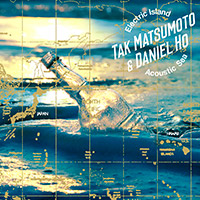 01. Soaring on Dreams
02. Fujiyama Highway
03. Magokoro (True Heart)
04. Infinite Escapade
05. Faithfully (Journey Cover)
06. Sunny Tuesday
07. Wander Blues
08. Adrenaline UP!
09. Omotesando
10. Island of peace (Tak Matsumoto Cover)
11. Rain
12. Lia
CD Package: 2,800 Yen
2 Vinyl LP Set: 4,500 Yen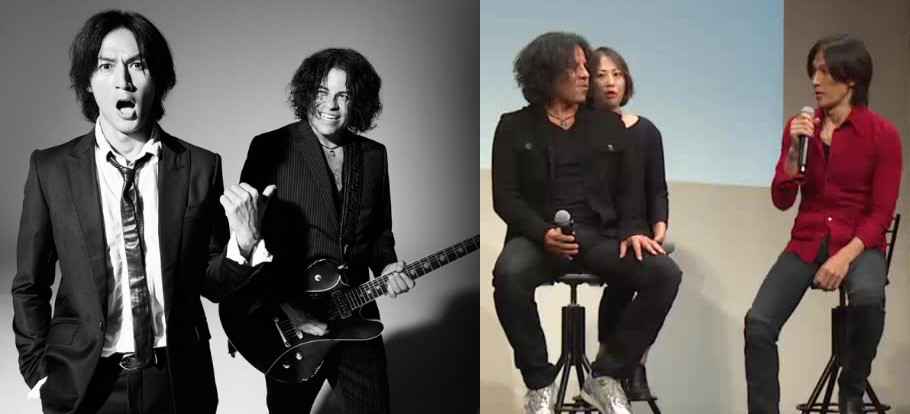 Yesterday in Japan, Koshi Inaba and Stevie Salas appeared on the J-WAVE radio program 「SAPPORO BEER OTOAJITO」 for a live interview on LINE LIVE. The event, hosted by Japanese-American radio personality Chris Peppler, was facilitated in English and Japanese and can be viewed in archive form here. Keep in mind this is for the pre-show segment, which does not include the usual live audience.
The stream began with the below commercial for the album that featured two new songs: 「AISHI-AISARE」 and 「OVERDRIVE」. Notably, the program closes with an alternate version that swaps the order (also included).
Peppler kicked off the segment with introductions prior to asking the two whether they felt this was a "project" or a "band". Salas jokingly interjected to add that, "I don't know if you know this, but he has a pretty big, famous band already." He continued by responding to an inquiry about the origin of the project, saying, "Sometimes as musicians you want to get together between your regular work to get re-inspired." The source of the album's title was described by Salas as something that has a groove that's "chubby". Stevie compared the etymology of the phrase with "that's phat". The idea of depicting a pig on the cover came from the Nashville, Tennessee recording sessions where the studio owner's pet pig chased Koshi around at one point.
Stevie also humorously recounted the time when he and Koshi first hung out over twenty-five years ago: "Many, many, many years ago [in the early 90s], he came to my house with Tak, in the Hollywood Hills. Tak and I used to go out and do a lot of drinking. Koshi doesn't drink so much, but he was drinking with us this time. Me and Tak were talking, talking, talking and next time I look over, Koshi is asleep—in the night club. So I carried Koshi, on my shoulders, while he was asleep, all the way out and up the hill to my house. I laid him on my couch on a pillow and gave him a blanket." Koshi laughed and clarified, "But, no blanket."
"Koshi is one of the greatest rock singers in the world and I've worked with the biggest rock singers in history, if you think about it," and went on to mention some of those he's worked with in the past, including Mick Jagger of the Rolling Stones, Steven Tyler of Aerosmith, and Justin Timberlake. "Koshi is one of those greats that mostly only people in Japan know about because he sings in Japanese. But, if you really are an artist, then you know he is one of those top, top guys."
The new INABA/SALAS collaborative album CHUBBY GROOVE is due for release on January 18, 2016. You can pre-order the album at the usual places: [YesAsia] [CDJapan] and [Amazon Japan]. Their joint tour "CHUBBY GROOVE TOUR 2017" kicks off January 25 and runs through a showing at Diamond Hall in Nagoya on February 20.
Th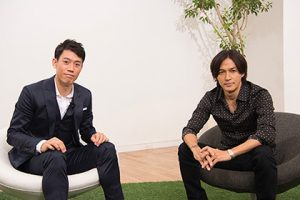 e track 「TROPHY」 off Koshi Inaba's and Stevie Salas' upcoming collaborative album 「CHUBBY GROOVE」 will be used by Japanese TV channel WOWOW as image song for their broadcasts of the 2017 tennis season, starting with the Brisbane International held from January 1 - 8, 2017.
What's more, Koshi Inaba sat down with Japanese tennis superstar Kei Nishikori for a special "tennis conversation". The conversation is going to be aired on WOWOW on December 31st from 4PM Japanese Time. A director's cut edition of the conversation will be posted to Koshi Inaba's official website en-zine on January 1.

Koshi Inaba and Stevie Salas will be guests at the public recording of the J-WAVE program 「SAPPORO BEER OTOAJITO」 in celebration of its 401th rendition. Fans can apply via J-WAVE's website for a chance to be part of the audience. 300 winners will be chosen at random.
「SAPPORO BEER OTOAJITO」 is a weekly music program hosted by radio personality Chris Peppler every Saturday at 6PM. It's unclear when the recording will be broadcast on the radio, but one can assume it'll be on the Saturday following the recording date. Therefore, it should be December 17th.
Amidst high demand for tickets for Koshi Inaba's and Stevie Salas' collaborative tour 「CHUBBY GROOVE TOUR 2017」, seven additional dates have been added to the tour schedule. The dates added to the tour schedule are marked in bold. In other news, the tour logo as well as the support members for the upcoming tour have been revealed.
Koshi Inaba and Stevie Salas are releasing their collaborative album 「CHUBBY GROOVE」 on January 18th, 2017.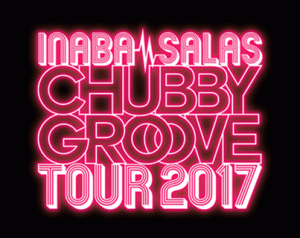 [Support Members]
Drums: Matt Sherrod
Bass: Stuart Zender
Keyboards: Amp Fiddler
INABA / SALAS "CHUBBY GROOVE TOUR 2017"
January 25 - Zepp Nagoya (Aichi)
January 26 - Zepp Namba (Osaka)
January 27 - Zepp Namba (Osaka)
January 30 - Zepp Sapporo (Hokkaido)
February 1 - Team Smile Sendai PIT (Sendai) *Additional Date
February 3 - DRUM LOGOS (Fukuoka)
February 4 - Kumamoto B.9 V1 (Kumamoto) *Additional Date
February 6 - Zepp Tokyo (Tokyo)
February 7 - Zepp Tokyo (Tokyo)
February 8 - Zepp Tokyo (Tokyo)
February 13 - Namba Hatch (Osaka) *Additional Date
February 14 - BLUE LIVE HIROSHIMA (Hiroshima) *Additional Date
February 15 - Okayama CRAZYMAMA KINGDOM (Okayama) *Additional Date
February 17 - Takamatsu Festhalle (Takamatsu) *Additional Date
February 20 - Diamond Hall (Nagoya) *Additional Date