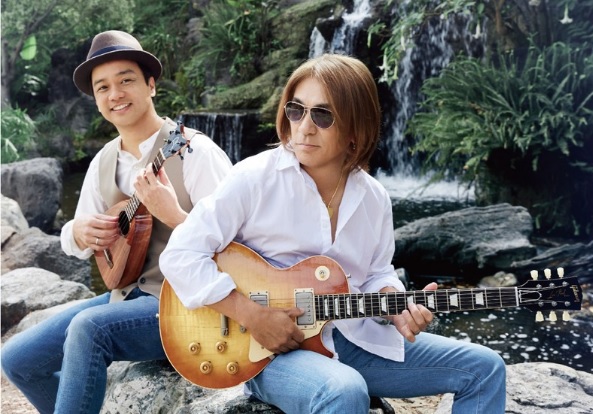 Tak Matsumoto's and Daniel Ho's collaborative tour "Electric Island, Acoustic Sea" is drawing to a close this Sunday, March 19th, at the Blue Note Hawaii. The WOWOW Prime program guide for April has revealed, that the very same channel will — just like INABA/SALAS' tour — broadcast a show from Tak Matsumoto's and Daniel Ho's tour. The show to be broadcast is the tour finale at the Blue Note Hawaii.
The show will be broadcast on WOWOW Prime on Saturday, April 29th, 2017 at 9:30 PM.
Source: WOWOW Program Guide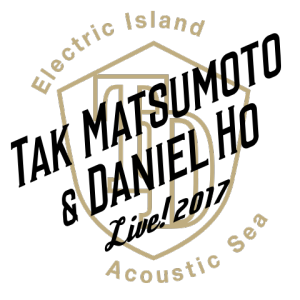 Just before the new year, an overseas performance has been announced for Tak Matsumoto's and Daniel Ho's "Tak Matsumoto & Daniel Ho LIVE! 2017 -Electric Island, Acoustic Sea-" tour. The show will be at the Blue Note Hawaii on March 19th. There are performances scheduled at 6:30PM and 9PM HST. Tickets are available through TicketWeb. Be sure to get your ticket early!
In other news, the logo and members of supporting band have been announced for the tour. Keyboardist Akira Onozuka and guitarist Yoshinobu Ohga will be joined by Randy Drake on drums and Steve Billman on bass. Both have been performing on stage with Daniel Ho in the past.
Keyboards: Akira Onozuka
Guitar: Yoshinobu Ohga
Drums: Randy Drake
Bass: Steve Billman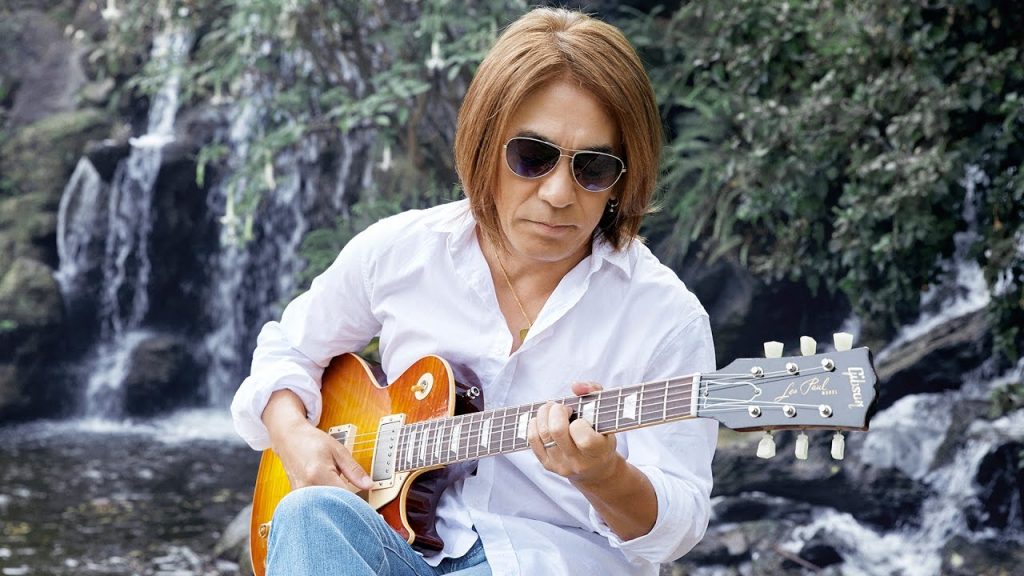 Tak Matsumoto's previously announced project with Hawaiian multi-instrumentalist and fellow Grammy Award-winner Daniel Ho has finally been announced! The album Electric Island, Acoustic Sea will be released February 8, 2017 and be followed by the tour Tak Matsumoto & Daniel Ho Live! 2017 -Electric Island, Acoustic Sea- that commences two weeks later. The album's sound will center around Tak Matsumoto's electric guitar mixed with the acoustic sounds of various traditional instruments, such as a Koto, Sanshin, an Ipu Heke and a slack-key guitar performed by Daniel Ho, creating a peaceful listening atmosphere. The twelve-track album will be issued in both CD and vinyl editions and will include instrumental tracks in addition to one vocal track, as well as be preceded by a special campaign to be announced at a later date.
To commemorate the announcement, Tak released a message on the official B'z YouTube channel introducing Daniel Ho and previewing music videos for "Soaring on Dreams" and a cover of the classic Journey ballad "Faithfully". The tracklisting also includes a self-cover of the Hawaii tribute "Island of peace" from Tak's 2014 album New Horizon and contains another track entitled "Rain" that may or may not be based on the one of the same name from the aforementioned album. You can check Tak's message subtitled by us below:

「Electric Island, Acoustic Sea」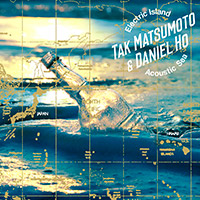 01. Soaring on Dreams
02. Fujiyama Highway
03. Magokoro (True Heart)
04. Infinite Escapade
05. Faithfully (Journey Cover)
06. Sunny Tuesday
07. Wander Blues
08. Adrenaline UP!
09. Omotesando
10. Island of peace (Tak Matsumoto Cover)
11. Rain
12. Lia
CD Package: 2,800 Yen
2 Vinyl LP Set: 4,500 Yen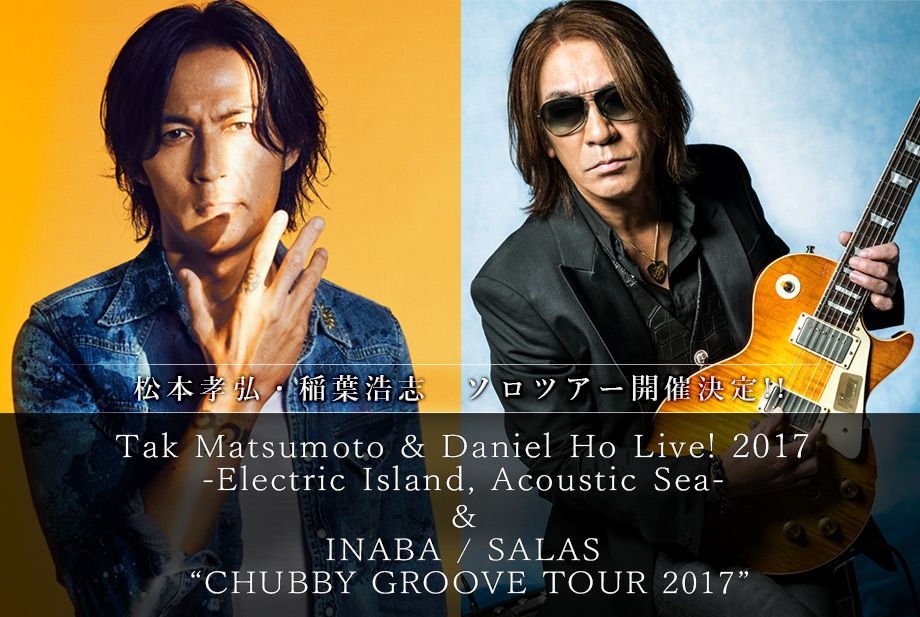 Koshi Inaba has this week announced his plans for a 2017 tour with Stevie Salas dubbed 「INABA / SALAS "CHUBBY GROOVE TOUR 2017"」. The tour will include mostly small club venues, with a capacity of about 2000 people each, and will be in support of Koshi's and Stevie Salas' yet to be announced collaboration album. The album is scheduled for a December release, pending an official announcement in the coming weeks.
While we already knew Koshi was working with Stevie Salas on a new record, with a tour planned for early 2017, Tak's solo project was largely unknown. Tak will be touring with Hawaiian multi-instrumentalist Daniel Ho. Just like with Koshi's tour, the tour will include small club venues by the likes of the BLUE NOTE.
Given that both Tak and Koshi now embark on another solo project, we probably won't see any new B'z activities until at least March/April 2017. But most definitely in 2018 for their 30th anniversary Pleasure tour.
Here are the tour dates at a glance:
INABA / SALAS "CHUBBY GROOVE TOUR 2017"
January 25 - Zepp Nagoya (Aichi)
January 26 - Zepp Namba (Osaka)
January 27 - Zepp Namba (Osaka)
January 30 - Zepp Sapporo (Hokkaido)
February 3 - DRUM LOGOS (Fukuoka)
February 6 - Zepp Tokyo (Tokyo)
February 7 - Zepp Tokyo (Tokyo)
February 8 - Zepp Tokyo (Tokyo)
Tak Matsumoto & Daniel Ho Live! 2017 -Electric Island, Acoustic Sea-
February 25 - Blue Note Tokyo (Tokyo)
February 26 - Blue Note Tokyo (Tokyo)
February 28 - Nagoya Blue Note (Aichi)
March 1 - Nagoya Blue Note (Aichi)
March 2 - Nagoya Blue Note (Aichi)
March 4 - Billboard Live OSAKA (Osaka)
March 5 - Billboard Live OSAKA (Osaka)
March 6 - Billboard Live OSAKA (Osaka)
March 10 - Blue Note Tokyo (Tokyo)
March 11 - Blue Note Tokyo (Tokyo)
March 12 - Blue Note Tokyo (Tokyo)