Recent Videos
Tag Archives:
Be With!
Posted on January 3, 2013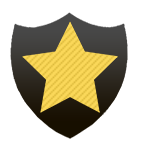 Feature
After a short hiatus, we are now able to bring you the latest B'z interview to date! The interview was conducted right after their Pepsi PREMIUM LIVE in August last year. This issue covers a lot of behind the scenes information on the band's debut English album, the involvement of drummer Shane Gaalaas in its production, and the band's latest plans for their then-upcoming tour, B'z LIVE-GYM 2012 -Into Free-.
You can find the interview in our B'z wiki: http://bzwiki.offthelock.com/Be_With!_Vol._95_(September_2012)
The next issue, Be With! Vol. 96, is expected to ship in the upcoming weeks. The interview will most likely feature Tak and Koshi's impressions of their North American tour. Look forward to it!
Don't forget to stay hype.