Recent Videos
Tag Archives:
B'z The Best "ULTRA Treasure"
Posted on September 21, 2008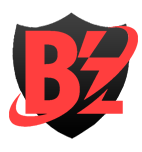 News
A PV for "Itsuka Mata Koko De" has been made available on the B'z 20th Anniversary Special Website. It's not really a PV, though. It's more of a compilation of live scenes taken from various concerts (Typhoon No. 15, BUZZ, LIVE RIPPER, to name a few), but it also includes a short scene of the Pleasure 2008 tour, which is just the fireworks at the end of the concert. Guess we'll all have to wait for that live DVD to come out.
Also, at the end of the video, there are Tak's and Koshi's messages attached, expressing their personal feelings for their birthday — and for their fans. The translation will be up on offthelock tomorrow(September 22nd). For now, you'll gonna have to make do with the PV itself: