Recent Videos
Tag Archives:
HINOTORI
Posted on January 31, 2019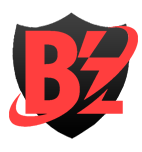 News
The long-awaited release of B'z LIVE-GYM Pleasure 2018 -HINOTORI- on home video has just been announced. The full finale concert will arrive on Blu-ray and DVD on March 13, 2019 for 8,800 yen. Pre-orders are now open from CDJapan or Amazon.co.jp on Blu-ray, or here and here on DVD.
In addition to the main concert, a feature-length documentary titled "Road to 20180921" is also being included. Backstage footage will be interspersed between six bonus, full performances of songs performed earlier in the tour but not on the final night.
A bonus CD rounds out the release featuring the studio debut of title song "HINOTORI" as its only track.
I. TOUR FINAL at AJINOMOTO STADIUM
The full two hour, forty four minute ending to the thirtieth anniversary tour on one Blu-ray or two DVDs:
1. ultra soul
2. BLOWIN'
3. Mienai Chikara ~INVISIBLE ONE~
4. Hadashi no Megami
5. Wonderful Opportunity
6. Koubou
7. Gekkou
8. Koi-Gokoro (KOI-GOKORO)
9. OH! GIRL
10. Ichibu to Zenbu
11. Negai
12. ALONE
13. LOVE PHANTOM
14. HINOTORI
15. Real Thing Shakes
16. juice
17. BAD COMMUNICATION
18. Pleasure 2018 ~Jinsei no Kairaku~
19. Brotherhood
20. girigiri chop
21. RUN
II. TOUR DOCUMENTARY -Road to 20180921-
A 94 minute backstage documentary also featuring the alternate songs not performed on the final setlist:
・love me, I love you(NISSAN STADIUM 20180805)
・Mou Ichido Kiss Shitakatta(EHIMEKEN BUDOUKAN 20180811)
・Calling(EHIMEKEN BUDOUKAN 20180811)
・OCEAN(EHIMEKEN BUDOUKAN 20180812)
・TIME(AJINOMOTO STADIUM 20180921)
・Ai no Bakudan(AJINOMOTO STADIUM 20180921)
III. BONUS CD
A single track CD containing the studio debut of the tour's title song, a sequel to "LOVE PHANTOM":
・ HINOTORI