Posted on September 24, 2012 by Tobias in
News
Looking to celebrate B'z 25th Anniversary? You can now purchase T-shirts with a special 25th Anniversary design. The 25th Anniversary logo contains spuds. Should you consider buying one of these, you should know that one of these shirts will set you back a whopping 5250 Yen. The merchandise(see below) is available at B'z The Store as well as Musing. You'll need a Japanese address and a credit card to be able to make a purchase. You can use a forwarding service such as Tenso to get a Japanese address.


Posted on September 21, 2012 by Tobias in
News
We are counting the days until B'z fourth North American tour B'z LIVE-GYM 2012 -Into Free- kicks off on September 17th at the Warfield in San Francisco. For those in attendance, we have prepared an overview of the merchandise that will be available for purchase at every venue. In addition to the official merchandise, you will be able to purchase charity items where 100% of the proceeds will fund rebuilding homes in Japan that have been destroyed by last year's earthquake and tsunami disaster.
Official tour merchandise is also said to be available at B'z The Store at a later date. Unfortunately, you will need a Japanese address to be able to order at B'z The Store. Prices are currently available in Japanese Yen only. We'll let you know once prices are available in US Dollar.
Update(9/21): Prices now available in USD and CAD.
Official merchandise
Charity items
Posted on September 21, 2012 by Jd- in
News

It has just been announced that the tour finale for B'z LIVE-GYM 2012 -Into Free- at the Gibson Amphitheatre in Los Angeles, California will be streamed LIVE and at no charge for everyone, worldwide, on October 7th! This follows the precedent set by B'z last year in which the finale was also streamed and to much success. As was also the case last year, you'll be watching on Ustream. In addition, the show can also be viewed via your smartphone, though it is recommended this is done through Wi-Fi for stability purposes.
The show will begin at 7:30 PM local Pacific time on the day of the event. If you would like to see how this time relates to you, click here.
Stay tuned and mark your calendars! We'll keep you updated on all the details!
Posted on September 20, 2012 by Tobias in
News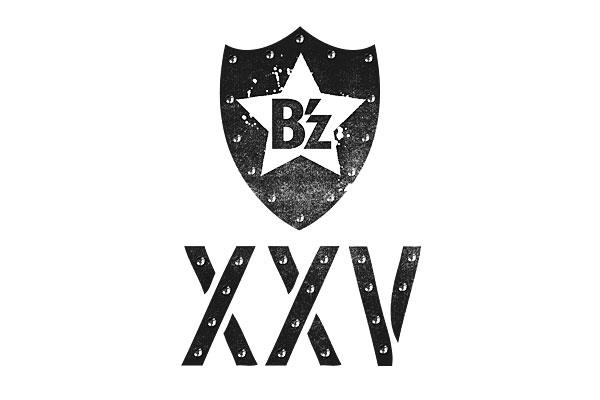 It's already September 21st in Japan and that means it's B'z 24th anniversary day! Happy birthday! And with that, the band has entered their 25th year as a band. While B'z continues to tour North America as part of their LIVE-GYM 2012 -Into Free- tour, preparations are being made in Japan to celebrate 25 years of B'z.
On that occasion, B'z Official Website has been updated to feature the B'z 25th anniversary logo (seen above). In addition to that, from 12 PM Japan Time, you'll be able to buy 25th Anniversary merchandise at B'z The Store. As of now, it is unknown what kind of merchandise will be available. We'll update you as soon as the site goes live!
Also, we are sure that this is just the beginning. Stay tuned for more news!
Posted on September 18, 2012 by Tobias in
News
B'z has kicked off their seven stop tour LIVE-GYM 2012 -Into Free- last night at the Warfield in San Francisco. During the show, they premiered songs found on their first English album「B'z」.  In addition to that, the band performed a lot of classics from their catalog. One could say, that the set list has a certain PLEASURE Tour touch to it.
The audience was mainly comprised of Asian fans. If you're looking to catch one of Tak's guitar picks, we suggest you queue up early enough to get a spot close to the stage. Japanese fans tend to be at the venue very early. Also, if you're looking to buy merchandise, prepare to pay in cash just in case. Merchandise at the Warfield was cash-only.
Their next stop of the tour is tomorrow, September 19, at the Showbox SODO in Seattle. Followed by shows on September 20 in Vancouver, September 26 in Toronto, September 28 in Silver Spring, September 30 in New York with a final show on October 6 in Los Angeles at the Gibson Amphitheatre.
A couple of readers have been wondering what happened to B'z Net Party ‒ the forum for B'z fans. We've been monitoring the activity on B'z Net Party for several months and have come to the conclusion that the forum isn't really being frequented anymore. Therefore, we decided to shut it off as maintaining it meant a lot of work. For the time being, if you would like to talk to fellow B'z fans, your best option is to participate in our community on Facebook:
https://www.facebook.com/groups/187620267966425/
We would like to express our gratitude to Keen, who has been running a formidable B'z fansite as well as the original B'z Net Party. Without her, the international B'z community wouldn't be what it is today. And we believe that a lot of people wouldn't even know that much about B'z without her site.