Posted on April 22, 2017 by Tobias in
B'z News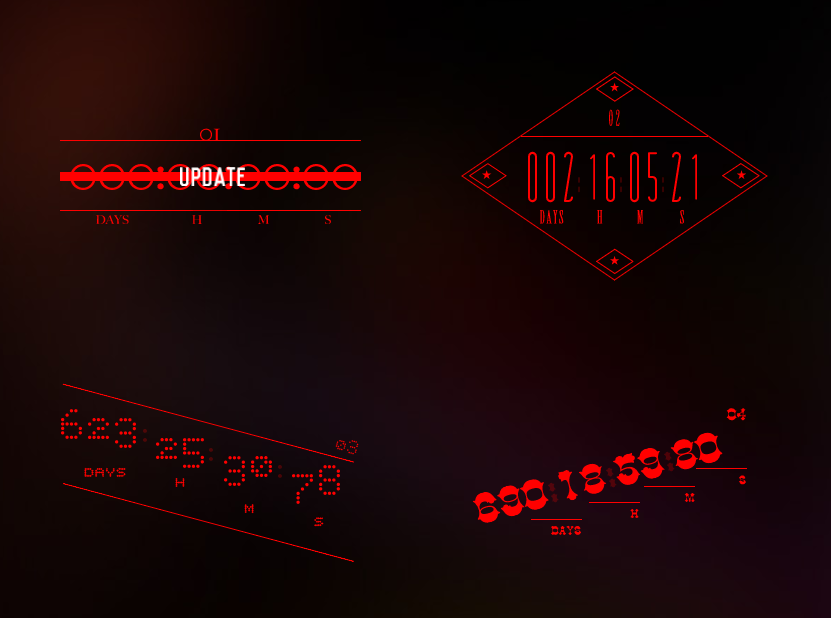 Two weeks following the initial reveal of B'z making an appearance at the RISING SUN ROCK FESTIVAL 2017 for the first time, the second countdown has finally been given an exact date to count down to: April 25th, 2017 at noon. The date seems to coincide with the announcement of the first wave of artists performing at the WILD BUNCH FEST 2017. WILD BUNCH FEST takes place on August 19 and 20 at the Yamaguchi Kirara Memorial Park — one week after their appearance at the RISING SUN ROCK FESTIVAL 2017.
Two further random countdowns have been added to the website's splash page, teasing two upcoming announcements.
Posted on April 7, 2017 by Tobias in
B'z News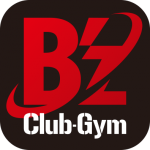 Just this moment, more information on the alleged "CLUB-GYM" was released. It is, in fact, not a tour of some sort, but rather a website, which dedicates itself to bring information to people who would like to know more about B'z, or haven't been able to go to a show because tickets were sold out.
This includes information such as where and how to obtain tickets as well as information on upcoming performances, releases and live tours. The website will provide an e-mail newsletter containing said information.
The start date of the "Club-Gym" website is to be announced soon.
The "Club-Gym" is different from the official fanclub B'z PARTY, which is meant for people who want to support B'z. Perks such as fanclub-exclusive events, ticket lotteries and a chance to meet&greet with the band are exclusive to members of B'z PARTY.
Posted on April 5, 2017 by Tobias in
B'z News
It has just been revealed that B'z will appear at the RISING SUN ROCK FESTIVAL 2017 to be held in Hokkaido at a special outdoor site of the Tarukawa Wharf in Otaru city near Sapporo. The festival is to be held on August 11th and August 12th, 2017. The day B'z is going to be performing will be announced in the near future.
Fans have expected more of the first announcement, but it clearly shows that B'z is gearing up for a couple of live shows this year! As for the CLUB-GYM, dates are probably going to be announced with the B'z PARTY website renewal, which has now been pushed back. The renewed website is now set to go live sometime between mid and end of April. Further information is expected to come with the new Be With! issue coming in the next weeks.
Posted on April 4, 2017 by Tobias in
B'z News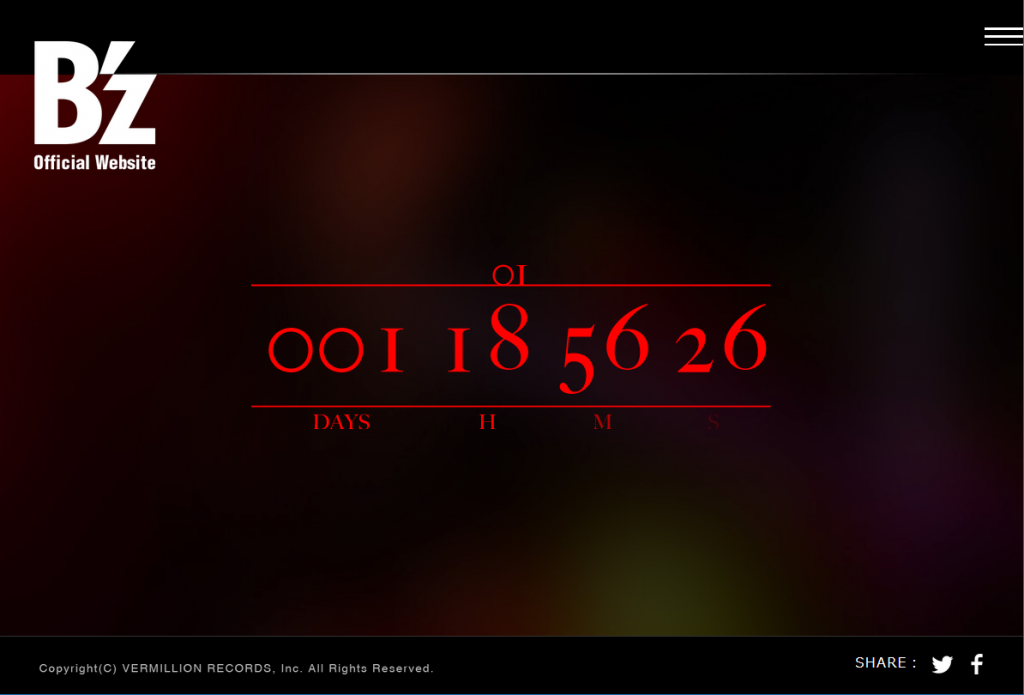 Just this Monday at noon, officials over at Vermillion Records have updated B'z Official Website to show a countdown instead of the previous "introduction movie". The countdown is set to reach ZERO this Wednesday, April 5th at noon in Japan. At the same time, further information on upcoming B'z activities should be revealed. Most notably, more light could be shed on the upcoming CLUB-GYM that has been hinted at on the fanclub website B'z PARTY for some time now. The renewed B'z PARTY website is also expected to go live at the same time.
As for information on upcoming singles or a possible album, fans have been speculating if the "01" at the top of the countdown has any meaning as to whether this is the first of several announcements to come. Check back here on Wednesday to not miss a single bit of news on upcoming B'z activities!