Recent Videos
Tag Archives:
DINOSAUR
Posted on December 7, 2017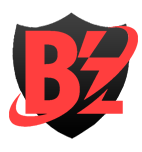 News

Along with a litany of radio promotions surrounding the release, B'z will soon make another festival-sized live appearance at FM802 ROCK FESTIVAL RADIO CRAZY 2017 on December 28. The two day event will see B'z performing on the first day alongside Alexandros, 9mm Parabellum Bullet, Monoeyes, and back number amongst several others.
The show will take place at the 72,978 square meter INTEX Osaka exhibition center. It is currently unknown whether the show will be broadcast on television or radio in any form.