Recent Videos
Tag Archives:
B'z COMPLETE SINGLE BOX
Posted on July 29, 2017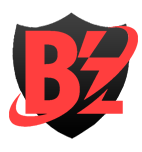 News


Since late 2015, the official B'z YouTube channel was blocked in several international markets thanks to the introduction of premium subscription service YouTube Red. The service offered new incentives and dividends for international uploaders in their local markets, which caused nearly all of the major Japanese music-based channels to be blocked in some countries (including the United States) given they were monetized for only their primary market.
Today, we are very pleased to report this is no longer the case! Whether this signals the band are gearing up for another international showing or not, it is great news for B'z fans that have wanted to get quick glimpses at all of their music videos but did not have their DVDs handy, as previews of all are available on the aforementioned channel. This is not an industry-wide return as the other affected artists at the time still remain blocked, though all Being channels appear to be unlocked alongside that of B'z such as Mai Kuraki.
To celebrate, let's have a look at the latest two trailers for B'z COMPLETE SINGLE BOX in its two incarnations: the mass-market "Black Edition" and the special archivist "Trailer Edition" that is being built-to-order and won't deliver until December. Full details on both packages and what they contain can be found in this post from the initial announcement.
B'z COMPLETE SINGLE BOX can be pre-ordered ahead of its August 30 release in its "Black Edition" from all the usual retailers including CDJapan, YesAsia, and Amazon Japan.