Recent Videos
Tag Archives:
Strings Of My Soul
Posted on January 10, 2013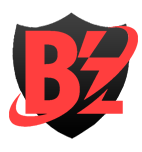 News
Tak Matsumoto's critically acclaimed Strings Of My Soul album has received the Golden Disc Award for "Instrumental Album of the Year" at the 27th annual Golden Disc Awards in Japan. The album contains Tak's selection of songs he considers his finest works and show the true nature of his sound.
Furthermore, Japanese music magazine PLAYER has published its 2012 readers' poll in the latest issue. Check out the ratings below. You can find last year's readers' poll here.
Category "Best Artist": B'z ranked 4th (5th in 2011, 5th in 2010, 3rd in 2009)
Category "Best Album": Strings Of My Soul ranked 5th
Category "Best Live Performance": B'z ranked 3rd
Catagory "Best Vocalist": Koshi Inaba ranked 3rd (1st in 2009, 2010, 2011)
Category "Best Guitarist": Tak Matsumoto ranked 2nd (2nd in 2011, 1st in 2010, 3rd in 2009)
Category "Best Drummer": Shane Gaalaas ranked 13th (16th in 2011, 8th in 2010, 9th in 2009)
Category "Best Bassist": Barry Sparks ranked 9th (6th in 2011)
Category "Other Musician": Takanobu Masuda ranked 3rd