Recent Videos
Tag Archives:
Home Videos
Posted on June 29, 2017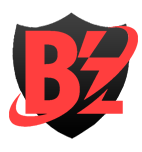 News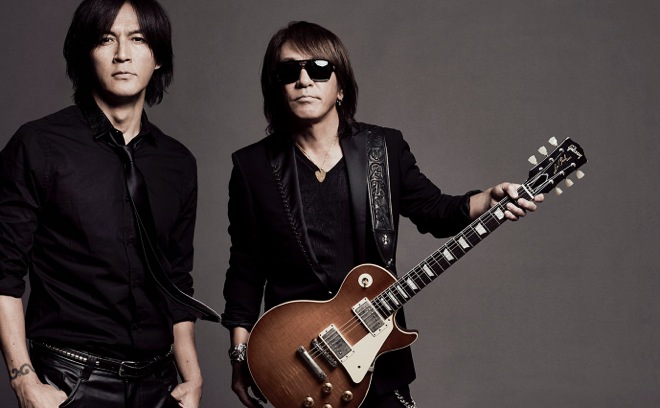 The biggest B'z release in their history has just been announced: the mammoth B'z COMPLETE SINGLE BOX! The release is their most expensive to date with two differing editions priced at 50,000 yen ($445 USD) and 70,000 yen ($623 USD). The latter edition offers access to two special live shows set to take place in December that are detailed below.
Both releases collect all fifty-three singles—from 1988's "Dakara Sono Te wo Hanashite" to "Seimei/Still Alive"—and all of their corresponding B-sides for a total of 117 songs with unique packages throughout for both editions. Additionally, both also come with a set of two DVDs that contain live footage of every single from previous LIVE-GYM concerts—with some never before released prior.
It has also been announced that an all-new song entitled "CHAMP" will be used as the theme to a 7-Eleven Fair commercial beginning July 1. It is expected the song will be tied to the as-yet-untitled 2017 studio album though inclusion on another single is not out of the question.
Black EditionPrice: 50,000 yen / Release Date: August 30, 2017
The "Black Edition" features all fifty-three singles released to date in a vinyl-sized luxurious box and will be available at retail on August 30. The book-style folders contain a set of re-designed golden discs for each individual single and the two bonus DVDs detailed below. A large 100-page lyric book of similar dimensions will be included as well with a litany of high quality photos from the band's history.
Additionally, most major Japanese retailers are offering specific bonuses on a first-come, first-served basis:
Musing: Tapestry (B2 Size)
Tower Records: Bandana
Yamano Music: Card Holder
HMV: Makeup Mirror
Tsutaya Records: Folding Umbrella
Shinseido: LP-size Tote Bag
Amazon: W-Pocket Clear File (A4 Size)
Rakuten: Clear File (A4 Size)
Other Stores: Post Card Set
Trailer Edition [7-Eleven Exclusive]
Price: 70,000 yen / Made-to-Order, Delivers December 20, 2017
Pre-orders for the 7-Eleven exclusive "Trailer Edition" will be available from July 1 through August 7 with delivery expected to begin as of December 20. The massive package weighs in at 8kg (17 lbs) and must be pre-ordered as each will be made-to-order. The titular trailer contains fifty-three individual premium-packaged hardcase sleeves for each single that has been specially designed for each and is unique from the aforementioned "Black Edition". Those that reserve will be sent special B'z-branded gifts in October, November, and December as well.
Lastly, a pair of special shows will take place prior to B'z LIVE-GYM 2017-2018 in December: one at Zepp Tokyo on December 5 and another at Zepp Osaka Bayside on December 7. Entrance to the shows will be determined by lottery following reservations of the "Trailer Edition" above at 7-Eleven locations beginning in September. Each show is limited to 2,500 people with each winner receiving a pair of tickets.
B'z LIVE-GYM COLLECTION DVD SetIncluded in Both Editions
In addition to all fifty-three singles on individual CDs, both editions will include a pair of DVDs featuring dedicated live footage of each and every single from past LIVE-GYMs—with some utilizing previously unreleased footage. This includes the proper home video debuts of "May", "Kimi no Naka de Odoritai", and "LADY-GO-ROUND".