Recent Videos
Tag Archives:
B'z (English Album)
Posted on January 2, 2017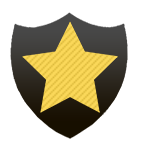 Feature
Given the rising popularity of lyric videos in today's internet music culture, we decided to try our hand at creating one featuring a B'z song as official promotion for the recent North American releases. The song we decided to work with was the English tune "Love Bomb", itself being a new rendition of the 2005 Japanese single "Ai no Bakudan".
(Update for 2017—This edition of the song was previously released in 2012 as part of the band's debut English album but was recently delisted from international iTunes stores with the coming of the new year. A similar delisting followed after five years of availability for the band's 2007 International EP. It bears noting that "Into Free -Dangan-" remains available worldwide as a single.)
As a bonus: You can also now download a collection of eight custom wallpapers inspired by this project right here. Each wallpaper was created for a resolution of 1920×1080 but should scale nicely to any widescreen resolution.