Recent Videos
Tag Archives:
ENDLESS SUMMER
Posted on September 23, 2013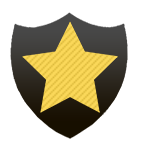 Feature
The last time I wrote a live report, I went to the United States for the first time to see B'z for the first time. This year, I finally had saved enough money to be able to go to Japan. It was a huge dream of mine to be able to attend the PLEASURE 2013 tour. And so I made my way to Japan on September 6th. First time in Japan, first ever Pleasure concert experience. I was so excited.
Read on after the break as it's incredibly long!