With this being the 25th anniversary year for B'z, we have decided to run a series of retrospectives throughout the year celebrating the band's achievements and accomplishments. Essentially, we will be providing extensive write-ups on certain B'z albums, singles, tours, and related subjects on a regular basis for the entire year. All articles pertaining to this feature will also be simultaneously archived in the B'z Wiki for posterity.

Today, we will be begin by looking back at the seminal B'z album RUNon what is today its 20th birthday! To this day, the album remains an undisputed milestone in the B'z catalogue.
RUN
RUN  is the sixth studio album by B'z, released on October 28, 1992. The album is one of many for the band to not just launch at number one, but to also sell in excess of 1,000,000 copies in only its first week on shelves. When it made its way to the public, RUN served to showcase even more that B'z was a rock band above all else. Continuing on from the hard rock sound sampled well in the previous album IN THE LIFE, much of the sound here would shape the image of B'z for years to come. The album was supported by B'z LIVE-GYM '93 "RUN" and is one of the few B'z albums from which every song has been played live. Several of the songs found on the album, including the sole single, "ZERO", have become staples of B'z live shows over the years and remain beloved by fans.
The titular track "RUN" has been performed live at almost every Pleasure LIVE-GYM since its release, including the 15th anniversary tour in 2003 and the 20th anniversary tour in 2008, and has typically been used to close out shows with a positive and inspirational message. The song was also voted onto the fan-selected best-of collection B'z The Best "Treasure" in 1998, where it was re-recorded in contemporary rock form to showcase the band's growth and labeled "1998 style", as well as B'z The Best "ULTRA Treasure" ten years later in 2008.
Many of the album songs went on to become beloved fan-favorites, including the up-tempo rock number "Out Of Control", which was revived after fourteen years of not being performed live for SHOWCASE 2007 -19-. "NATIVE DANCE" has been included in three Pleasure setlists since its release, including GLORY DAYS. "Sayonara Nanka wa Iwasenai" (Don't Say the Word Goodbye) was used to close out the album's LIVE-GYM as well as that of Pleasure'93. It, along with fellow album track "Gekkou" and the aforementioned "RUN", was voted onto the band's second 20th anniversary album B'z The Best "ULTRA Treasure". In addition, "Gekkou" was also previously included on The Ballads ~Love & B'z~ in 2002.
Uniquely, almost all of the songs from the album became the subject of English demos. None of these versions were ever officially released and remain accessible to fans only in leaked form. Judging by the demos available, the only songs to not receive English renditions were "THE GAMBLER", "Akai Kagerou", and "Sayonara Nanka wa Iwasenai".
We are sure it's been a while since you've read a full interview with B'z that was exclusive to fanclub members. Keen used to translate bits here and there which would also reveal funny bits about the band. We are striving to do the same. In Be With! Vol. 94 the band talks about their collaboration with Kim Hyun Joong, the release of the LIVE-GYM 2011 DVD and their ongoing collaboration with Pepsi!
You can find the interview in our B'z wiki: http://bzwiki.offthelock.com/Be_With!_Vol._94_(June_2012)
I have received Be With! Vol. 95 yesterday and will start translating the interview soon. The interview in this issue was conducted right after the Pepsi NEX PREMIUM LIVE, so they're also going to talk about that. Once I've done that, I will also translate music video shooting diaries, backstage reports and such. This depends on the issue. I'll start with volume 95 and work my way through all the older ones.
Stay tuned! And don't forget to keep the hype going!
Posted on October 19, 2012 by Jd- in
News
At the end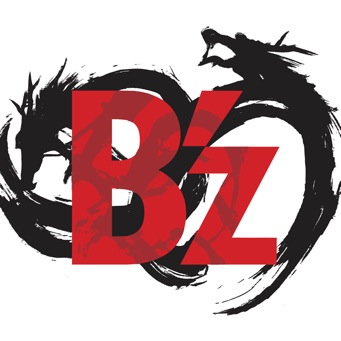 of July, we finally got to see what B'z had been working on in their recent studio ventures. From those sessions came the five songs that would make up the worldwide release that formed the band's debut English album, but at the time, we weren't privy to the official lyrics with it being a digital release and all. Now, that is no longer a concern, thanks to the latest installment of the band's official fanclub magazine, Be With! Vol. 95!
Of course, we've updated the corresponding B'z Wiki pages on all of the songs with the final lyrics. For a shortcut, click the title of the song you want to check out below!
Posted on October 18, 2012 by Tobias in
News
Tak and Koshi kicked off their EXTRA leg of their LIVE-GYM 2012 -Into Free- tour at the Nippon Budokan in Tokyo last night. The band opened with Love Bomb just like during their North American tour. In addition to the songs played during the North American tour, they also performed HEAT and Itoshii Hito yo Good Night...
The B'z version of HEAT seems to come off much brighter and — given Koshi's stronger voice — seems a lot more melodic. It's a shame that B'z did not play their own version of HEAT during the North American tour. It seems that it's fan service for their Japanese fans.
Check out the full set list below. The songs highlighted in bold are the ones that have been added to the set list compared to the set list of the North American tour. The next show will be at the Nippon Gaishi Hall tomorrow.
Posted on October 8, 2012 by Tobias in
News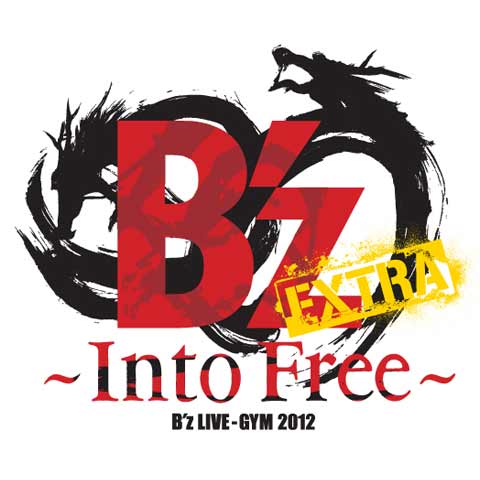 B'z was wrapping up their US tour B'z LIVE-GYM 2012 -Into Free- last night at the Gibson Amphitheatre with 6,000 fans in attendance and over 190,000 people watching the online stream served by GyaO and Ustream. In order to not let down Japanese fans, the band has decided to extend their tour with an additional leg in Japan called B'z LIVE-GYM 2012 -Into Free- EXTRA.
The term "EXTRA" was for the first time used during B'z LIVE-GYM 1999 Brotherhood EXTRA as members expressed their desire to extend the tour and play more album songs. Trivia aside, B'z kick off their EXTRA leg of the tour on October 17th at the Nippon Budokan. Tickets will be available for purchase at http://ticket-every.jp/bz2012/. Section A tickets will cost you 8,000 Yen and S section (close to the stage) tickets will cost you 9,000 Yen. You will enter a drawing for the tickets and if you're one of the chosen ones, you can buy your ticket. A photo is also required in order to confirm your ID.
Aside from these additional Japan dates, it has also been announced that Japanese Pay-TV channel WOWOW will broadcast a special 25th Anniversary documentary on the band's 2012 US Tour on December 9th at 9PM. Further details on the broadcast are expected to be made available at 12:00 PM Japan time on the show's site http://www.wowow.co.jp/music/bz/. We'll update you as soon as we know more!
B'z LIVE-GYM 2012 -Into Free- EXTRA
10/17 Nippon Budokan
10/19 Nippon Gaishi Hall
10/21 Miyagi Sekisuiheim Super Arena
10/25 Osaka Jo Hall
Posted on October 5, 2012 by Tobias in
News

Just a quick reminder, folks! B'z will be wrapping up their North American tour B'z LIVE-GYM 2012 -Into Free- this Sunday, October 7th, at the Gibson Amphitheatre in Los Angeles. The show will be broadcasted live on the internet .  This follows the precedent set by B'z last year in which the finale was also streamed and to much success. As was also the case last year, you'll be watching on Ustream. In addition, the show can also be viewed via your smartphone, though it is recommended this is done through Wi-Fi for stability purposes.
The show will begin at 7:30 PM local Pacific time on the day of the event. If you would like to see how this time relates to you, click here.
The livestream channels
Watching on your Computer?
This is it: http://www.ustream.tv/channel/bz-la-live-2012
Watching on your Smartphone?
This is it: http://www.ustream.tv/channel/bz-la-live-2012-mob
See you there!
Posted on October 4, 2012 by Tobias in
News
This was my first time in New York, let alone the U.S., and my first time at a B'z concert. Sad, I know, but going to Japan is expensive and tickets are hard to come by. I am glad that B'z finally came to the east coast of the United States ‒ somewhere I could afford to go. And I always wanted to go to New York, too. So I had to take the chance.
The long wait
The day before the concert, I was going to Times Square where the Best Buy Theater is located. I checked out the line in front of Best Buy Theater to see if there's anyone already lined up for B'z, but there was a line for a different show that night. I was also supposed to meet up with Z:RO ‒ two guys from Boston who are doing B'z covers. Unfortunately they were stuck in traffic, so I headed back to my hotel to get some rest and be ready for the concert next day.
I got up at 6 AM on Sunday so I could be at the concert venue by 8 AM. When I arrived at the venue, Z:RO was already there as they had stayed there the whole night. But they weren't the only ones. About thirty Japanese fans ‒ mostly female ‒ were camping in front of the venue, too. We talked a lot and time went by fairly quickly, I think. Later, a couple more people I knew online joined us in the wait for the great show.
So many people were passing by and asked us what we were waiting here in line for. Some even asked if we were waiting for the iPhone 5... in front of a concert venue. The best thing above all, though, was that a woman of the staff came up to us and talked to the singer of Z:RO. She said "Shane showed us your video". That was pretty awesome considering Tak and Koshi could've seen their cover of Love Bomb!
We also asked one of the staff members if he was willing to sell his staff shirt as they looked really cool... To "How much?" he replied "Pain and suffering." We were up for it but he didn't get back to us. Bummer!
The concert
As soon as we made our way into the venue and checked our bags, we found ourselves ready to rock in front of the stage in about 3rd row. We decided to position ourselves in front of Tak's microphone stand as we wanted to catch all of the guitar picks that Tak was going to throw into the crowd. When the concert started at around 8 PM, everybody got excited and started jumping around. Unfortunately, there were a couple of eager Japanese fans who started pushing hard from the side as well as from behind. Sometimes I could barely keep myself on my feet. Almost fell on the ground at one time. I kept pushing back until I finally gained some space to enjoy the concert without getting pushed around.
Tak and Koshi and the rest of the band were bringing so much energy with them, it was amazing! They were performing each song so enthusiastically that I really enjoyed it! And I have to say that you can really see Koshi's age. We all know that Japanese people look young, but you could really see that Koshi is 48 years old. And we were so close to the stage, so we got a good look at them. After a couple of songs and the famous B'z no LIVE-GYM ni youkoso, Koshi talked about what New York meant to them and how they were recording there back in the 90s. Recall that B'z was also shooting part of their PV collection FILM RISKY in New York.
Tak inserted a couple of Jazz/Bluesy jams to give Koshi some time to change clothes or to bridge songs. Koshi made us scream really hard during Juice and he showed us that he could scream for about a minute. The crowd, of course, wasn't able to match him.
One more thing worth mentioning is that they filmed the performance in New York as well as the crowd before the show. We are hoping for a DVD release of some sort!!
After the concert
Once the concert ended with the last song of the encore, we headed out into the lobby where we bought the merchandise we desired. After we'd all gotten what we wanted, we went outside and were waiting for Koshi and Tak to come out in the back alley. A white limousine drove up into the alley and about 30 minutes later, Shane and all the other support members were coming out and getting into the white limo. We waved as they drove off and thanked them for the great time we had.
After another while, Koshi was literally running to his ride, ducking so that nobody could take a picture. Especially all the Japanese girls that were also waiting with us. As he went past us in his car, he was waving back at us. When the car had to stop in order to turn in on 7th Avenue, all the Japanese girls went crazy and ran onto the streets to the car, just to see Koshi.
All in all, I gotta say that no other concert I've been to matches the atmosphere of a B'z concert. It was so amazing and energetic. Simply unbelievable. I'm so glad I came to New York and I had a great time with everybody I met there! I hope they'll come back soon!
‒ Tobias