Recent Videos
Posted on October 28, 2012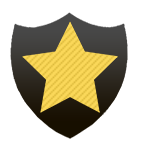 Feature
With this being the 25th anniversary year for B'z, we have decided to run a series of retrospectives throughout the year celebrating the band's achievements and accomplishments. Essentially, we will be providing extensive write-ups on certain B'z albums, singles, tours, and related subjects on a regular basis for the entire year. All articles pertaining to this feature will also be simultaneously archived in the B'z Wiki for posterity.

Today, we will be begin by looking back at the seminal B'z album RUNon what is today its 20th birthday! To this day, the album remains an undisputed milestone in the B'z catalogue.
RUN
RUN  is the sixth studio album by B'z, released on October 28, 1992. The album is one of many for the band to not just launch at number one, but to also sell in excess of 1,000,000 copies in only its first week on shelves. When it made its way to the public, RUN served to showcase even more that B'z was a rock band above all else. Continuing on from the hard rock sound sampled well in the previous album IN THE LIFE, much of the sound here would shape the image of B'z for years to come. The album was supported by B'z LIVE-GYM '93 "RUN" and is one of the few B'z albums from which every song has been played live. Several of the songs found on the album, including the sole single, "ZERO", have become staples of B'z live shows over the years and remain beloved by fans.
The titular track "RUN" has been performed live at almost every Pleasure LIVE-GYM since its release, including the 15th anniversary tour in 2003 and the 20th anniversary tour in 2008, and has typically been used to close out shows with a positive and inspirational message. The song was also voted onto the fan-selected best-of collection B'z The Best "Treasure" in 1998, where it was re-recorded in contemporary rock form to showcase the band's growth and labeled "1998 style", as well as B'z The Best "ULTRA Treasure" ten years later in 2008.
Many of the album songs went on to become beloved fan-favorites, including the up-tempo rock number "Out Of Control", which was revived after fourteen years of not being performed live for SHOWCASE 2007 -19-. "NATIVE DANCE" has been included in three Pleasure setlists since its release, including GLORY DAYS. "Sayonara Nanka wa Iwasenai" (Don't Say the Word Goodbye) was used to close out the album's LIVE-GYM as well as that of Pleasure'93. It, along with fellow album track "Gekkou" and the aforementioned "RUN", was voted onto the band's second 20th anniversary album B'z The Best "ULTRA Treasure". In addition, "Gekkou" was also previously included on The Ballads ~Love & B'z~ in 2002.
Uniquely, almost all of the songs from the album became the subject of English demos. None of these versions were ever officially released and remain accessible to fans only in leaked form. Judging by the demos available, the only songs to not receive English renditions were "THE GAMBLER", "Akai Kagerou", and "Sayonara Nanka wa Iwasenai". (more…)