Recent Videos
Tag Archives:
C'mon
Posted on July 19, 2011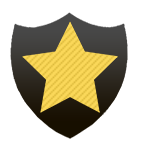 Feature
Hey people!
I got up at 5AM, just to listen to the interview with B'z on J-Wave… how crazy is that, huh? Anyway, as promised, I'm going to give you an overview of what they talked about in the interview as well as what Tak and Koshi revealed about it. Here we go!

Album recording
– They already started recording for the new album in May 2010, but that doesn't mean it took them 1 year to record the album. They paused their recording, so they could focus on their solo projects.
– After their solo projects, they decided to take a break and then meet again to start collecting ideas for the album
– They didn't decide on a theme at all, unlike they usually do
– After a while, they came to see what theme it's going to be and started work with their staff
– When the big earthquake happened on March 11th 2011, they were already in the final stages of recording.
– The earthquake affected Koshi's creative skills, so he wasn't able to come up with any new ideas as the disaster concerned them.
– As for Tak Matsumoto, he was able to do the rhythm track for the last two tracks after the earthquake.
– They created two whole new tracks after the earthquake. New lyrics were written for only one of those two after the earthquake. One of them is on the album.
– The production process can be broken up into "pre-earthquake" and "post-earthquake" as it affected their work.
– It was hard for them to put the songs from these two stages together into one album
– After the earthquake, Shane and Barry quickly came back to Japan to resume recording (of the two songs)
– C'mon is the only track where Koshi changed the lyrics after the earthquake happened. The song would give off a different character that way.
– When Koshi thought about a fitting theme for the new album. The word "C'mon" came to his mind. As putting the songs on that album wouldn't work, they also created a title song with the same name.
Tak's and Koshi's solo projects
– Nothing new to report here. They talked about how Tak won the Grammy and how they coordinated their solo activities.
Production of songs
– Tak didn't have a stock of arranged songs, he created the album from scratch.
– Since Tak didn't have any idea what the theme/concept for the overall album is going to be, he did the songs one at a time, independently
– Koshi started getting ideas for the lyrics during arrangement
– Koshi tries to get the image of the song first, and then writes the lyrics for it; It also happens that he draws from previous ideas he came up with, but remained unused until now
– Sometimes they talk about the album while having lunch; but otherwise rarely talk about the album outside of the studio
– As the riff is very important, Tak starts out with the riff and then does the melody.
– Koshi also saves ideas for lyrics on his mobile phone (sends himself E-mails)
– Tak talks to Koshi about what image he had in mind when composing the song. Koshi then goes on to write the lyrics for it
About the song "Pilgrim"
– "Pilgrim" is the first song that was produced for the album in 2010
– Tak says the song was originally one of his acoustic guitar demos
– Koshi says he was thinking about the 4 seasons as they come and pass and got his first idea for the song when he saw the cherry blossoms
About LIVE-GYM 2011 -C'mon-
– They're having frequent meetings concerning the planning for LIVE-GYM 2011 -C'mon-
– Tak reveals that the performance in Tokyo Dome will have its surprises
– A writer called their first live performance a "LIVE-GYM", and they went with it. "GYM" has a physical meaning, of course. Since Koshi is always running around… 😛
– Tak is heading to the gym to get ready for the tour
About LIVE-GYM 2011 -long time no see-
– This tour is different from the Japanese tour
– Tak says they'll play known songs 🙁 (so like LOVE PHANTOM, BAD COMMUNICATION, etc.)
– Koshi is looking forward to the tour as also the audience is different from the one in Japan
– The livestream of the performance in LA is Pepsi's doing. Koshi says "Sasuga Pepsi" XD
– Tak says there will be a lot of people to watch B'z for the first time
Songs that were played on the show (in order)
1) C'mon
2) Don't Wanna Lie
3) Sayonara Kizu Darake no Hibi yo
4) Pilgrim
5) ultra soul 2011